Best of South and East Africa Honeymoon Safari
Best of South and East Africa Honeymoon Safari
This Best of South and East Africa Honeymoon Safari combines the best Africa has to offer. From the vibrant city of Cape Town, surrounded by incredible natural beauty, and a trip along the Garden Route, to a week on safari in South Africa's wildlife-rich Kruger National Park and then a completely different game viewing experience on the endless plains of Kenya's Masai Mara, this honeymoon safari ends on the island paradise of Zanzibar.
Cape Town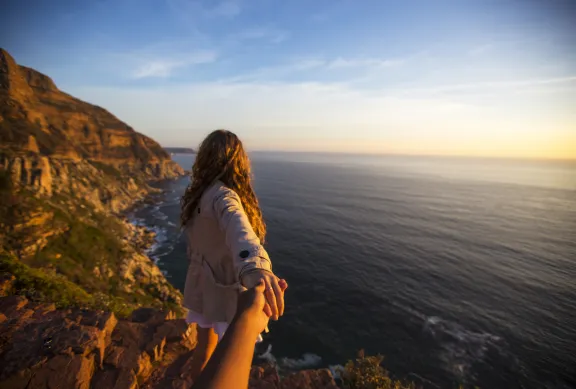 South Africa's oldest and most iconic city, Cape Town is not only one of Africa's top travel destinations, but it is also one of the most beautiful cities in the world. Built on the slopes of Table Mountain, visitors are spoiled for choice. Top-class cuisine, beautiful beaches, vibrant culture, penguin colonies, adventure activities and stunning views, Cape Town has it all.
If you want to start your honeymoon off with a bang, you can go shark cage diving, whale watching or take a ride on one of the world's longest and highest ziplines. If you prefer to take it easy and enjoy long scenic drives on mountain passes or have a romantic picnic at Kirstenbosch Botal Gardens, South Africa's Mother City is happy to oblige.
The Winelands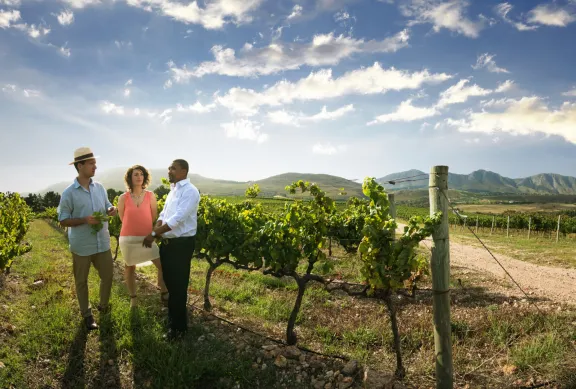 The Winelands includes the picturesque towns of Stellenbosch, Franschhoek and Paarl, an area steeped in history. The wines produced in this area are famous the world over and the warm hospitality visitors experience in the Winelands is born from locals' immense pride in their history and tradition.
Take a stroll down the lovingly restored streets in one of the historical town centres set against the majestic backdrop of towering mountains, visit monuments and museums, take a cellar tour and do wine tasting at some of the top wine estates in the Western Cape and indulge in world-class cuisine.
The Garden Route